Description
Will fit:
450cc YXR Rhino 4×4 |2006-2009| (7522-07-5400)
660cc YXR Rhino Auto 4×4 |2004-2007| (7522-07-4610)
700cc Viking /EPS/SE/Ranch |2014-2019| (7522-07-1425)
700cc Wolverine /R-SPEC/EPS/SE |2016-2018| (7522-07-1638)
700cc YXR Rhino FI |2008-2013| (7522-07-4610)
Explore More for Less
The NEW for 2020 Camso X4S track system has been designed to make the most of any outdoor activities on your small to mid-size side-by-side vehicle with 3 seats or less. First track system cross compatible between all-terrain and side-by-side vehicles. The X4S track system is interchangeable with over 99% of brands and models.
Camso's most affordable and versatile UTV track system helping you and your family to get the job done around the cabin, while making the most of your recreational activities such as fishing and hunting.
The Camso X4S is the reliable choice to get you where you need to go any day of the year.
Back from previous years, Camso's Flex-Track design, from the 4S1; refined with stable handling, comfort, and precise steering.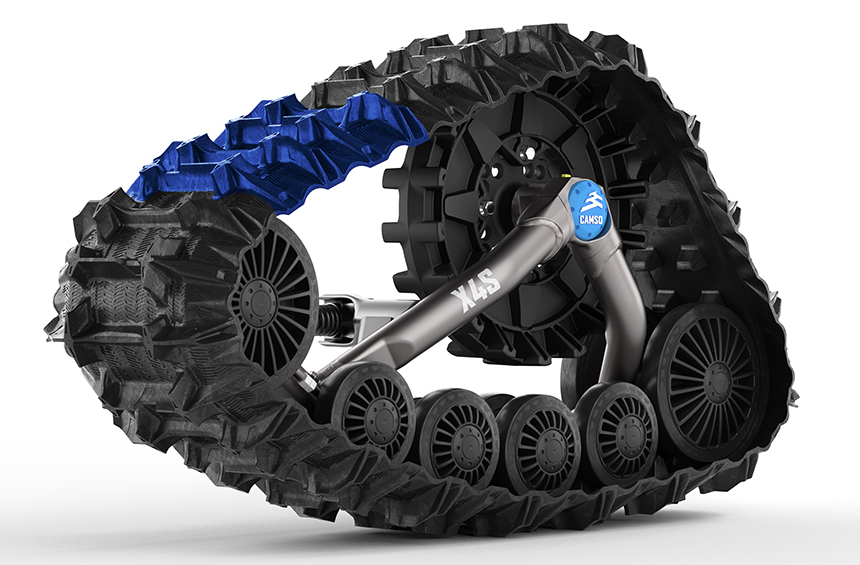 New to the X4S has an optimized solid steel frame, bearing housing, as well as idle and mid-roller wheels.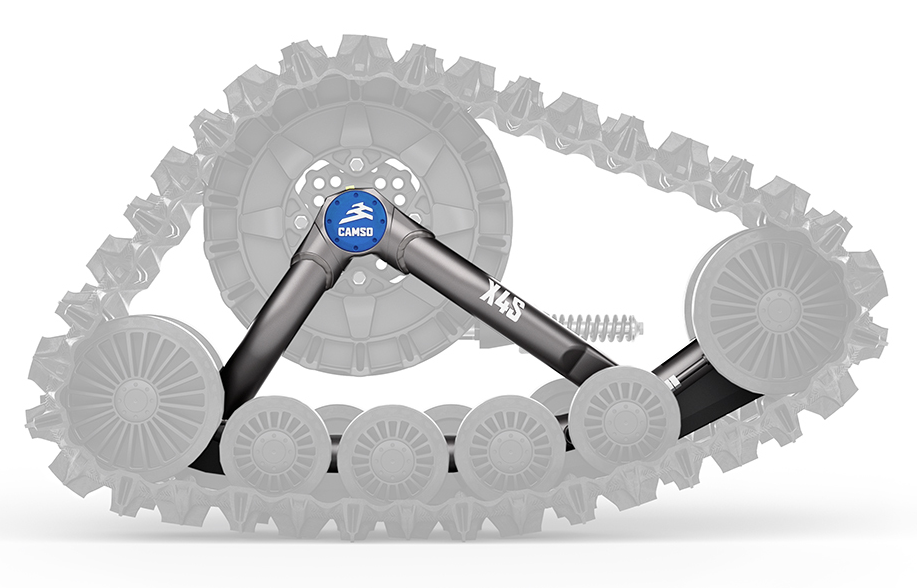 Track specifications:
Track width: Front 11.5 in. (292mm) Rear 12.5 in. (318mm)
Track length: Front 93.4 in. (2372mm) Rear 98.5 in. (2507mm)
Track system weight: Front 72.6 lbs Rear 79.4 lbs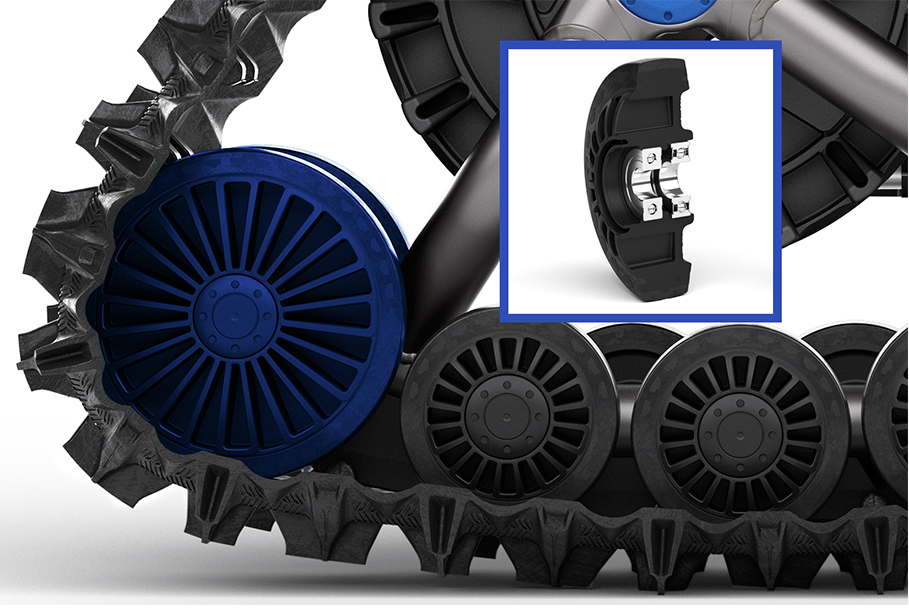 Key Features:
Optimized solid steel frame

New geometry provides better front steering and handling

Returning Flex-Track design

Front-mounted tracks with flexible sides and slight curved toward the inside

Stable handling, precise steering, and more comfortable ride

Idler and mid-roller wheels update

Increased width (26mm) provides better track support
Double bearing bolted on wheels for easier serviceability
Standard and replaceable sealed bearings for economic maintenance

New bearing housing design

Double bearing design with oil bath lubrification
Double bearing hubs and oil bath housing for optimum durability